Eric W. Roth
NUANCE BioCryo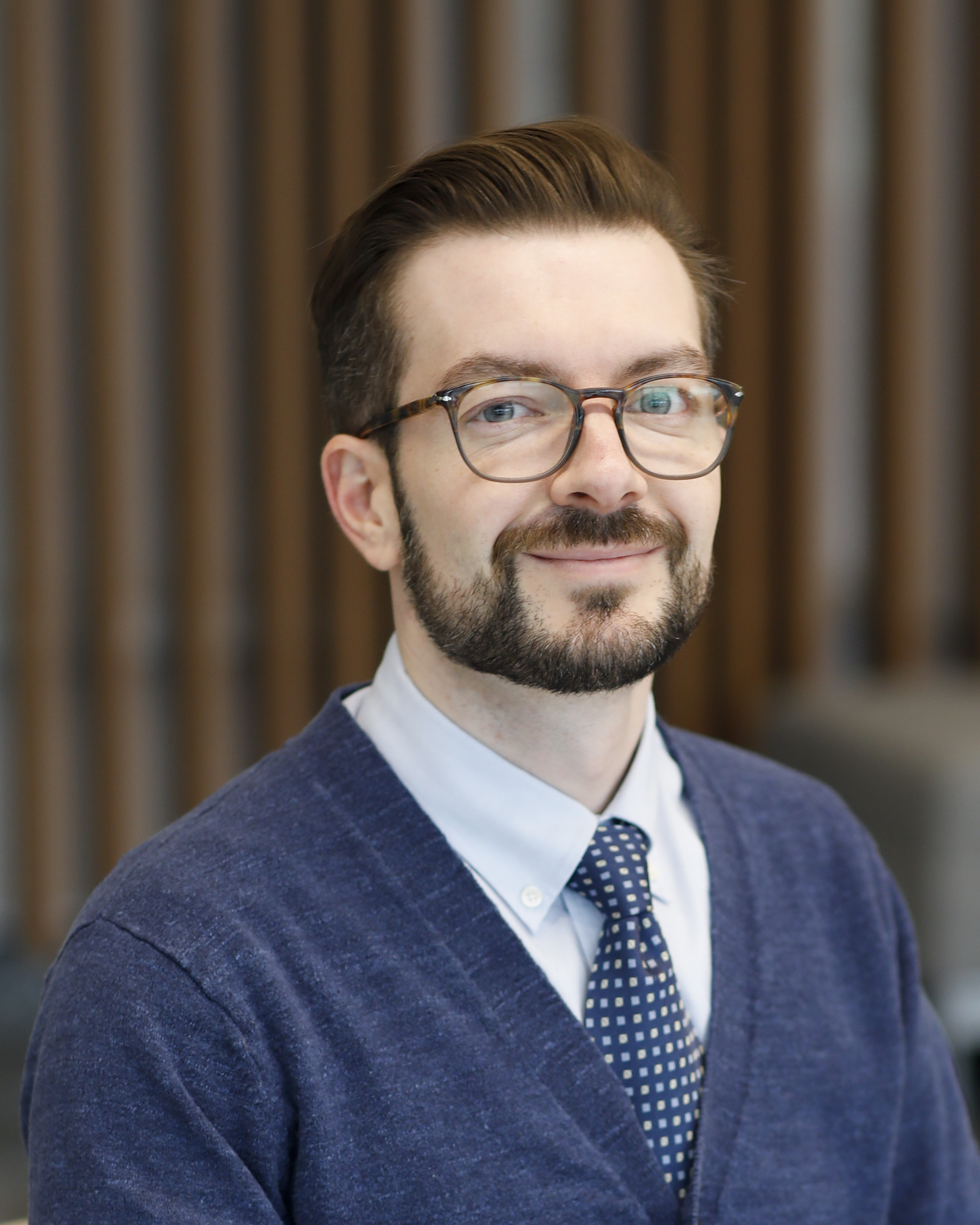 Northwestern University
Technology Institute, A173
2145 Sheridan Road,
Evanston IL, 60208-3113
Tel: (847) 467-4164
Fax: (847) 467-6573
Email: eric-roth@northwestern.edu

Educational/Research Background
Current
Northwestern University, NUANCE BioCryo
2007-2011

New York University School of Medicine
Office of Collaborative Sciences Electron Microscopy Core

2005-2007
M.A.T.C. Madison- Electron Microscopy Facility

Research Objectives and Approach
Cryo sample processing for electron microscopy and EDS analysis of low contrast biological and material samples including Tokuyasu method and cryo-ultramicrotomy of high pressure frozen vitreous samples
Development of handling and processing protocol of single cells for electron microscopy
Assisting the development of new SEM and TEM/STEM soft sample preparation labs at NUANCE and QBIC

Publications and Supported Works
Cell.com Cell Picture Show Immunology
http://www.cell.com/cell_picture_show-immunology
http://download.cell.com/images/edimages/Cell/picshow/images/full/image020.jpg
Choudhuri, Kaushik; Llodra, Jaime; Roth, Eric W.; Tsai, Jones; Gordo, Susana; Wucherpfennig, Kai W.; Kam, Lance C.; Stokes, David L.; Dustin, Michael L. "Polarized release of T-cell-receptor-enriched microvesicles at the immunological synapse." Nature, published online 02 February 2014.
Haghpanah, Jennifer S; Yuvienco, Carlo; Roth, Eric W; Liang, Alice; Tu, Raymond S; Montclare, Jin Kim; Research Support, Non-U.S. Gov't; Research Support, U.S. Gov't, Non-P.H.S.; England; Molecular bioSystems; Mol Biosyst. 2010 Sep;6(9):1662-7. Epub 2010 May 18.
Ivanov, II, K. Atarashi, et al. (2009). "Induction of intestinal Th17 cells by segmented filamentous bacteria." Cell 139(3): 485-498.
Ivanov, II and D. R. Littman (2010). "Segmented filamentous bacteria take the stage." Mucosal Immunol 3(3): 209-212.
Gillespie, P. A., G. S. Kang, et al. (2010). "Pulmonary response after exposure to inhaled nickel hydroxide nanoparticles: short and long-term studies in mice." Nanotoxicology 4(1): 106-119.
Su, H., B. Marcheva, et al. (2010). "Gamma-protocadherins regulate the functional integrity of hypothalamic feeding circuitry      in      mice."         Dev   Biol   3 3 9 (1):    38-50.        
Fossati, S., J. Cam, et al. (2010). "Differential activation of mitochondrial apoptotic pathways by vasculotropicamyloid-beta variants in cells composing the cerebral vessel walls." FASEB J 24(1): 229-241.
Zito, E., K. T. Chin, et al. (2010). "ERO1-beta, a pancreas-specific disulfide oxidase, promotes insulin biogenesis and glucose       homeostasis."       J        Cell   Biol   1 8 8 (6):    821-832.    
Liu, Y., L. Mo, et al. (2010). "Progressive renal papillary calcification and ureteral stone formation in mice deficient for Tamm-Horsfall protein." Am J Physiol Renal Physiol 299(3): F469-478.
Hernandez-Guillamon, M., S. Mawhirt, et al. (2010). "Matrix metalloproteinase 2 (MMP-2) degrades soluble vasculotropicamyloid-beta E22Q and L34V mutants, delaying their toxicity for human brain microvascular endothelial cells." J BiolChem 285(35): 27144-27158.
Ghidoni, R., A. Paterlini, et al. (2009). "Cystatin C is released in association with exosomes: A new tool of neuronal communication which is unbalanced in Alzheimer's disease." Neurobiol Aging.
Solito, R., F. Corti, et al. (2009). "Dutch and Arctic mutant peptides of beta amyloid(1-40) differentially affect the FGF-2 pathway in brain endothelium." Exp Cell Res 315(3): 385-395.
Boland, B., A. Kumar, et al. (2008). "Autophagy induction and autophagosome clearance in neurons: relationship to autophagic pathology in Alzheimer's disease." J Neurosci 28(27): 6926-6937.
Zhang, J. X., G. E. Diehl, et al. (2008). "Relief of preintegration inhibition and characterization of additional blocks for HIV replication in primary mouse T cells." PLoS One 3(4): e2035.
Back to top