Research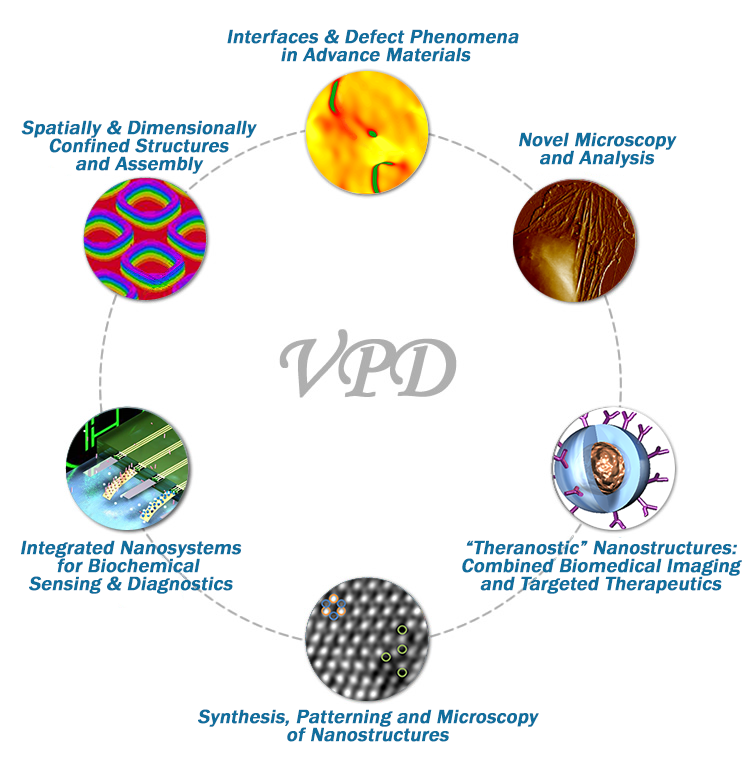 Nanoscale Phenomena in Advanced Materials:
Electronics, Energy, Environment & Health
Our Philosophy: VPD Group places an emphasis on "big" picture and individual creativity, fostering innovations at-/across the interfaces of disparate fields. We nurture communication skills, provide extensive hands-on facility experience, encourage global engagement and take pride in promoting a group ambiance that is conducive to personal and professional growth during the PhD and beyond!
Our History: VPD Group has evolved over the years, yet it keeps its foundation firmly on "structure" – spanning atomic-, nano- and micro- length-scales, anchored by advanced microscopy and characterization platform. By invoking advanced microscopy and characterization techniques at its heart, VPD Group has been able to meet emerging opportunities in nanoscale phenomena in diverse hard, soft & hybrid structures which are the hallmark of modern materials science, engineering and technology.
VPD Group has a strong underpinning in advanced electron microscopy, with interfacial and defect phenomena being the core theme through most of 1990's. The group has added diverse SPM techniques to the core microscopy portfolio and expanded to include innovative approaches for patterning and assembly of nanostructures, extending to multifunctional oxides and 2-D atomically layered materials. These advances naturally led to several scientific discoveries and technological inventions and innovations related to devices/systems for commercial realization.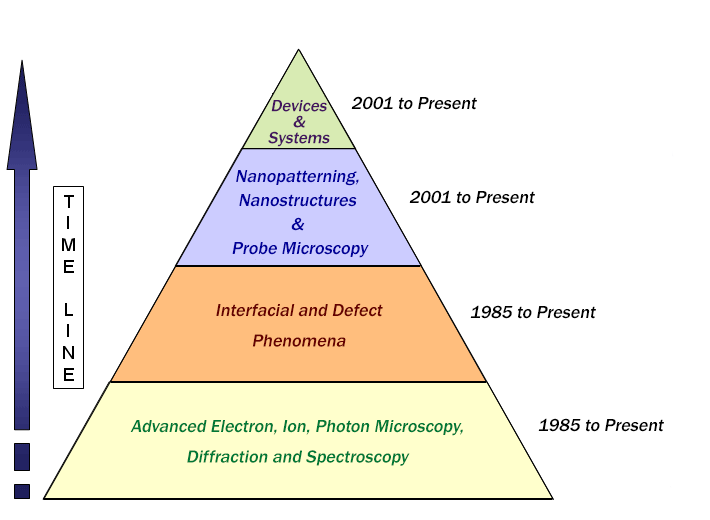 Dravid Group Research Themes:
Spatially & Dimensionally Confined Structures and Assembly
Interfaces and Defect Phenomena in Advanced Materials
Synthesis, Patterning and Microscopy of Nanostructures
"Theranostic" Nanostructures: Combined Biomedical Imaging & Targeted Therapeutics
Integrated Nanosystems for Biochemical Sensing & Diagnostics
Novel Microscopy and Analysis
Welcome 2015 Mat Sci New Students!
2015 Fall new graduate students openings.