VPD postdocs present at American Chemical Society national meeting
Postdoctoral fellows Abhalaxmi Singh and Soo-Ryoon Ryoo attended and gave oral presentations at the American Chemical Society's national meeting in Washington, D.C.
Each of the presentations explored the application of nanostructures in the treatment of different cancers.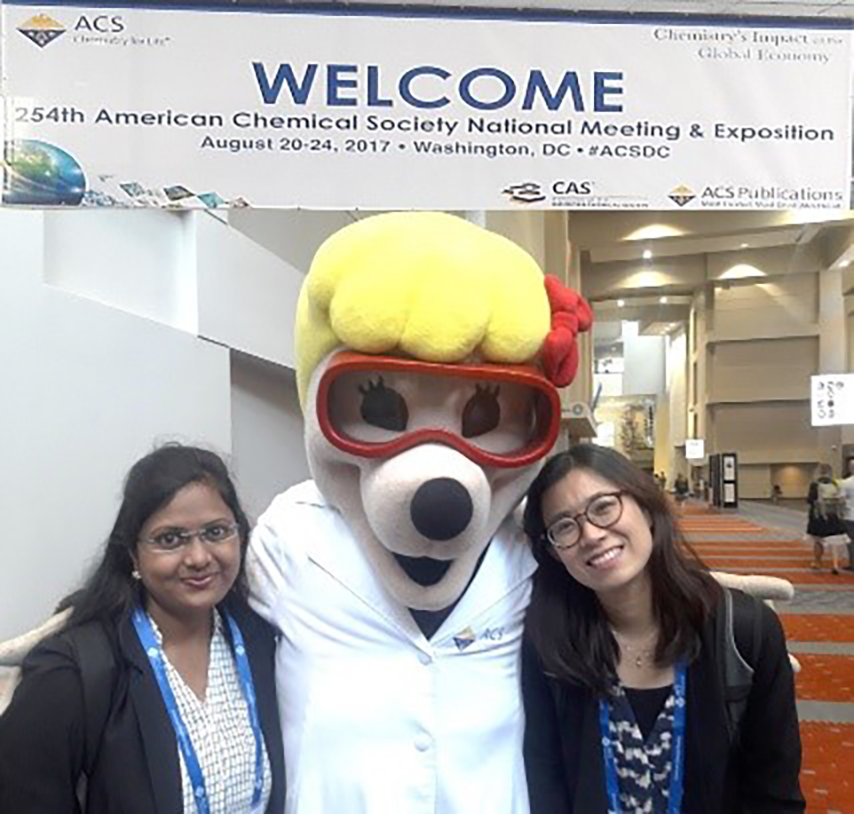 Abha's presentation was entitled, Bio-mimicking Magnetic Nanostructures as Targeted Theranostics Against Lymphoma." So-Ryoon's presentation was called, "Magnetic Nanostructures (MNS) as Theranostic Agents for Early Stage Prostate Cancer."
This was the American Chemical Society's 254th annual meeting.