VPD Group - NUANCE Annual Picnic scheduled
VPD Group and NUANCE staff are pleased to announce the date for the annual picnic:
October 11th, 4-6PM
Location is dependent on weather and will be announced.
Local entertainers, Wavelength, will perform classic popular selections from the 60's and 70's.
Current and prospective VPD Group and NUANCE students and staff will meet for food and fun.
Students and staff enjoyed a convivial atmosphere at last year's picnic.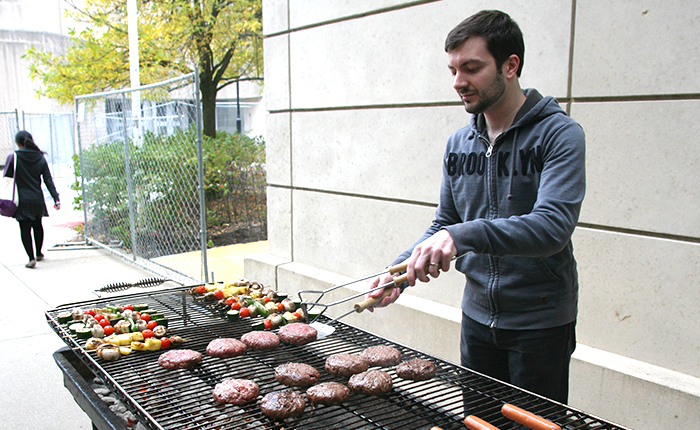 Eric Roth at the Grill.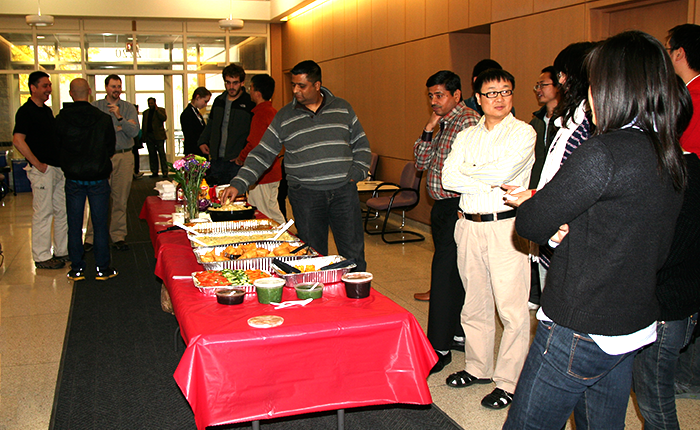 Picnic buffet in the Cook Hall atrium.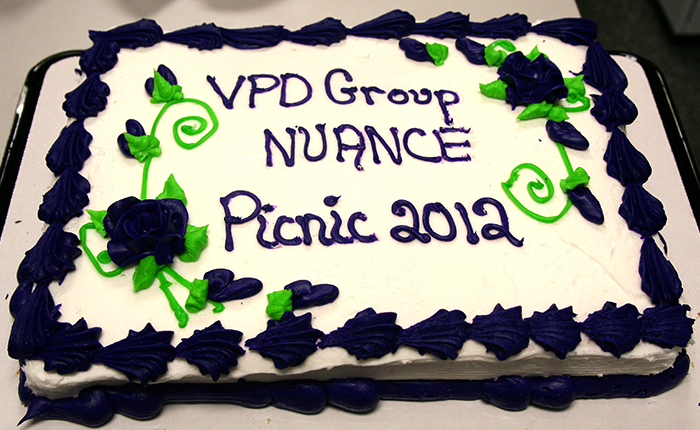 A nice treat to accompany a nice afternoon.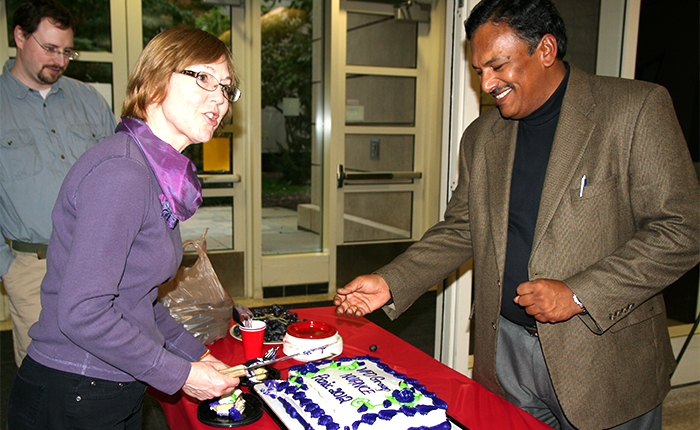 Mary Pat and Professor Dravid confer over technique.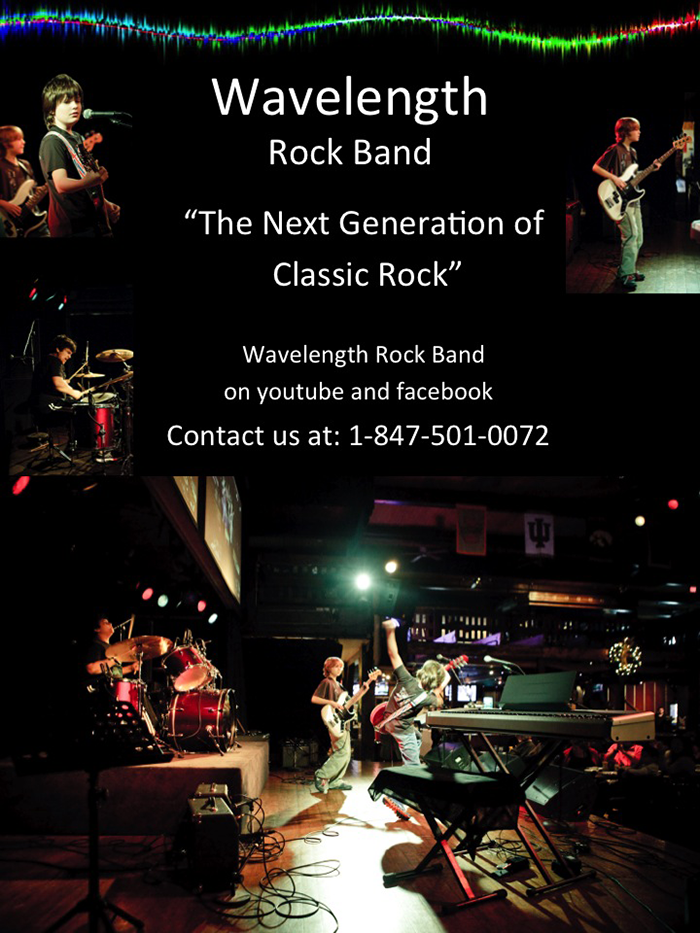 Wavelength will play classic popular selections from the sixties and seventies.