Professor Dravid Delivers Keynote Address in Ankara, Turkey
Professor Dravid delivered the keynote address for the 3rd Annual Workshop on Cleanroom Training for Critical and Sustainable Technologies: "Renewable Energy" in Ankara, Turkey on June 25.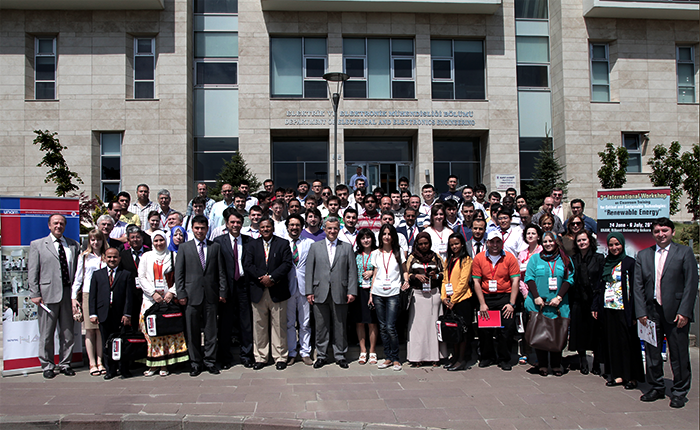 The two-week conference was held at UNAM cleanroom facility at Bilkent University and brought researchers together from over twenty-five countries, covering topics such as:
Cleanroom Micro/Nanofabrication Process Technology
Nanoscience & Nanotechnology for Renewable Energy Applications
Trends in Photovoltaics
ARC – Anti-reflection coatings
Trends in High-Brightness low power LED's
Trends in Power Devices manufacturing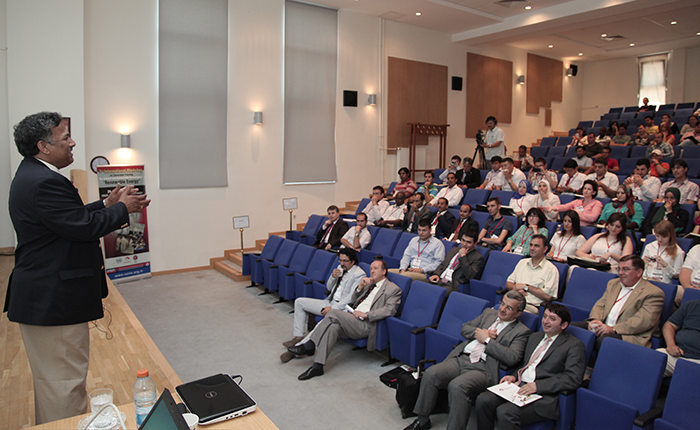 Professor Dravid's talk was entitled: Science, Technology, Education & Policy (STEP) in the Right Direction for Energy, Environment and Sustainability: The Role of Nanoscience and Nanotechnology.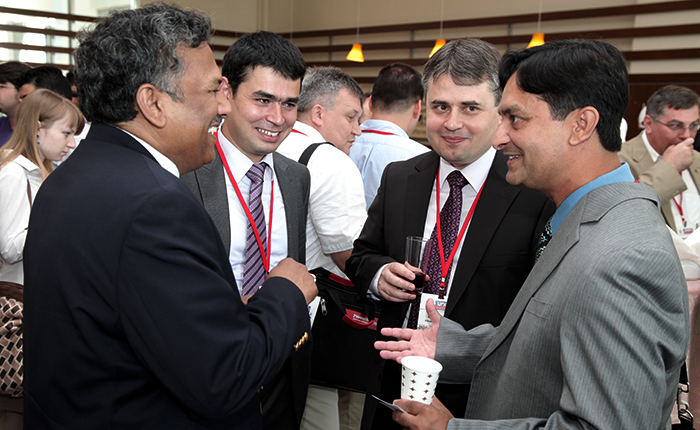 Professor Dravid talked with many international colleagues, including the workshop organizer Dr. Necmi Biyikli (3rd from left).
Many thanks to Dr. Biyikli and the UNAM staff for the images and hospitality.