Karl Hagglund
NUANCE / EPIC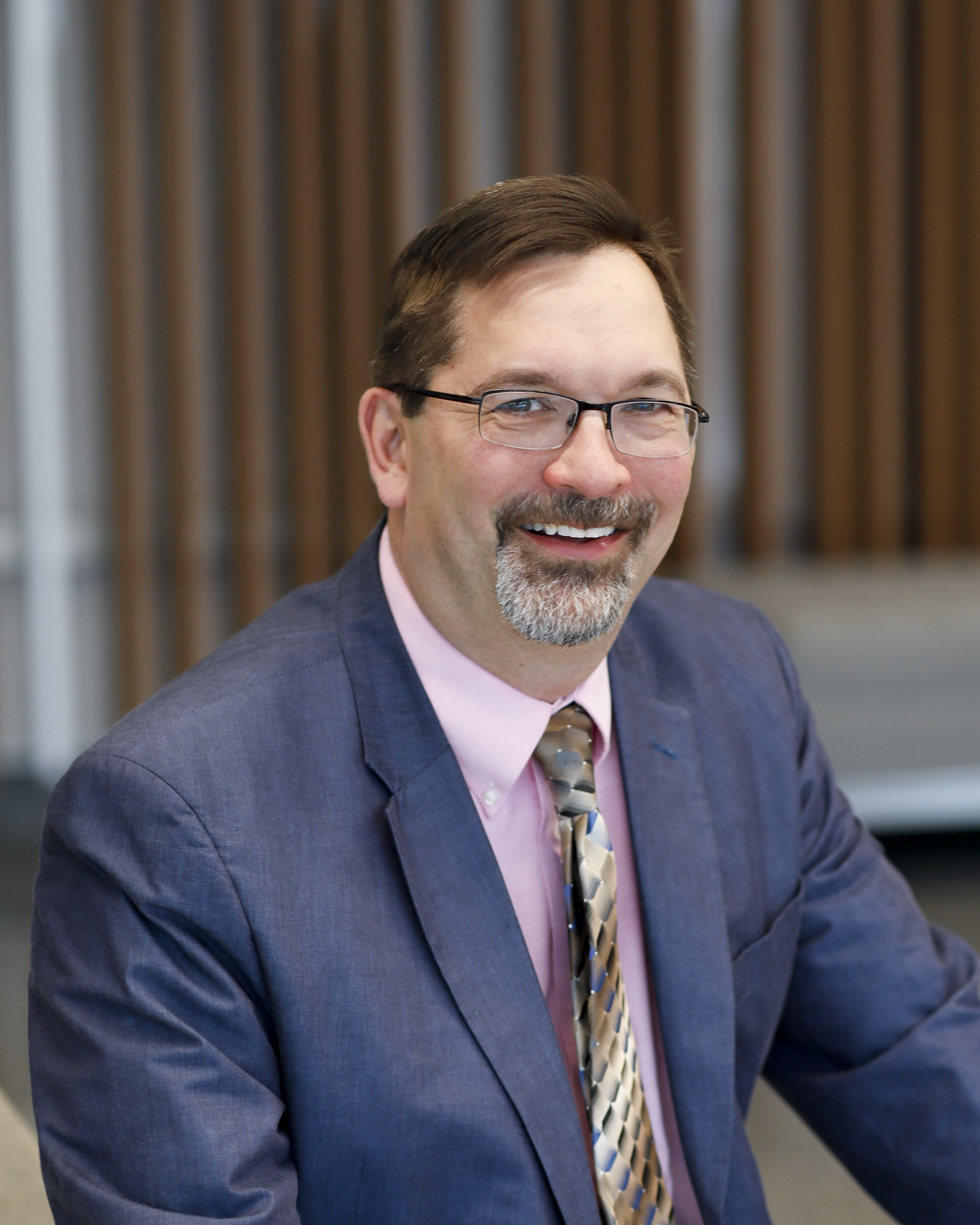 Northwestern University
Cook Hall, Rm 1112A
2220 Campus Drive
Evanston IL, 60208-3113
Tel: (847) 491-3439
Email: karl.hagglund@northwestern.edu

Educational/Research Background
| | |
| --- | --- |
| Current | Northwestern University, NUANCE / EPIC, SEM Facility Manager |
| 2004-2006 | Lecturer in the Biological Sciences Department, Northern Kentucky University |
| 1994 | A.S. Electron Microscopy, Madison Area Technical College |
| 1991 | M.S. Anthropology, UW — Milwaukee |

Research Objectives and Approach
Karl has a wide variety of research experience using electron and optical microscopies in both industrial and research settings. His main research involves working with Scanning Electron Microscopes (SEM), SEM/Focused Ion Beam (FIB) techniques, Environmental SEM (ESEM), Energy and Wavelength Dispersive x-ray Spectroscopy (EDS/WDS), Electron Backscattered Diffraction (EBSD) contrast techniques  and Electron and Ion Beam Lithography (EBL/IBL). Karl has a variety of experience and interest in developing novel sample preparation techniques for SEM.


Publications and Supported Works
2013 "Failure Analysis Case Studies from Refinery and Petrochemical Pilot Plants": Benjamin Tiemens1; Steven Bradley; Lily So; Karl Hagglund; Amanda Stolarski.  Paper to be presented October 2013 at the Materials Science &Technology 2013 conference in Montreal, Quebec, Canada
2013 "Unraveling the Mystery: Using Microscopy in a Metallurgical Failure Investigation"; SA Bradley, KW Hagglund, L So, A Stolarski, BL Tiemens, Presented at the 2013 Microscopy and Microanalysis Conference, Indianapolis, Indiana.
2007 Cover (Colorized Electron Micrograph using FEI Quanta 200 ESEM) Applied and Environmental Microbiology.  .November 2007, Vol. 73, Number 21. 
2006 "Biogenic Speleothem Formation in a Hydrothermal Mine Adit." with Nicholas Taylor and Hazel A. Barton, Department of Biological Sciences, Northern Kentucky University.    A poster presented at the 12th annual Kentucky EPSCoR conference, May 15, 2006, Louisville, Kentucky. 
2006 "Characterization of 18th and 19th century metals from Constant's Station (15CK461) using Scanning Electron Microscopy and x-ray Microanalysis." with Jeannine Kreinbrink.  Paper presented at the Symposium on Ohio Valley Urban and Historic Archaeology, Madison, Indiana, March 18, 2006.
1996 "Depositional Analysis and Interpretive Context in Minneapolis Urban Archaeology: Just Whose Stuff Was This Anyway?" with J.P. McCarthy and Jeanne A. Ward. In: Proceedings of the First Annual Historical Archaeology Conference of the Upper Midwest. Institute for Minnesota Archaeology, Minneapolis.
1995 "Minnesota May Have an Early Woodland After All." IMA Quarterly Newsletter 10(2), pp.6-7. Institute for Minnesota Archaeology, Minneapolis.
1994 Late Woodland, Emergent Mississippian, and Landscape Evolution at the Red Wing Locality. A paper presented at the 39th annual Midwest Archaeological Conference, Lexington, KY. November 12, 1994. Institute for Minnesota Archaeology, Minneapolis.
1994 A Radiocarbon Date for Brainerd Ceramics Paper presented at the Council for Minnesota Archaeology Spring Symposium, May 6, 1994, Bemidji, Minnesota.
1992 Mississippian household archaeology and social integration: The communities of the American bottom. In: The Sacred Bundle: Papers for the Regional Anthropology Student Conference., University of Wisconsin, Milwaukee.
Back to top