News Article
Welcome Professor Mohammed Aslam!
October 2014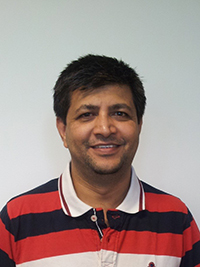 Professor Mohammed Aslam is at present a Visiting Scholar at VPD group at Northwestern University, though work as an Associate Professor at the Physics Department of IITBombay.  He received his M.Sc. (in Physics) from Pune University and Ph.D. (2014) from National Chemical Laboratory (affiliated to Pune University). His current interests are oxide and sulfide based photovoltaic materials, plasmonic properties of nobel metal nanostructures, and magnetic nanoparticles for phantom or imaging applications. He is also exploring utility of graphene like materials for optoelectronics purposes.
Welcome Mohammed! Hope you have a great time at Northwestern!