VPD Undergraduate Interns with Boeing
VPD undergraduate, Daniel Charles, is currently on his way to his second internship with Boeing in the Next Generation Materials group.
In the fall, Dan will be starting work on an interdisciplinary senior thesis between the Material Science and Legal Studies departments. His advisors will be Professor Vinayak Dravid (McCormick), Professor Joanna Grisinger (Weinberg) and Professor Dan Brown (Segal).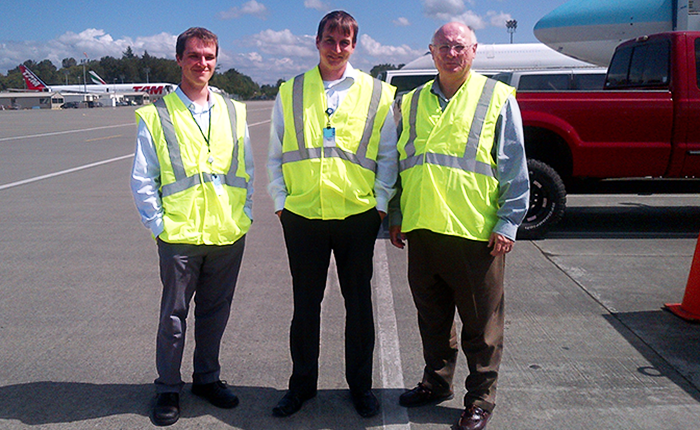 Dan Charles (left) with engineering colleagues on the Boeing repair tarmac in Seattle.