VPD Group Member Awarded for Outstanding Research
VPD Group graduate student, Yi-Kai Huang, was awarded a 2013 IIN Outstanding Research Award.
One of Yi-Kai's recent research papers was "Structural and optical properties of cubic-In N quantum dots prepared by ion implantation in Si (100) substrate".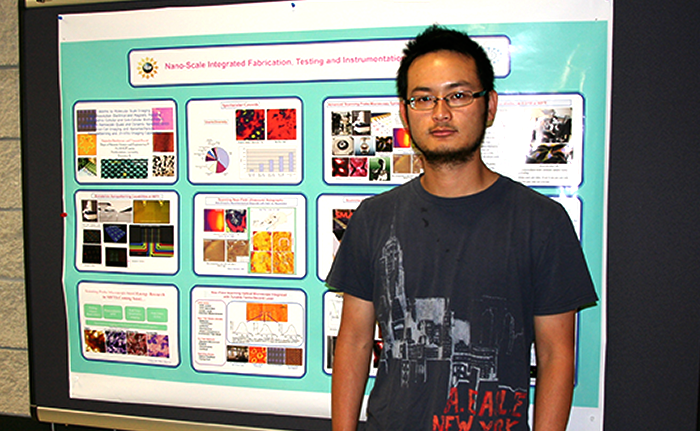 Each winner received a beautiful crystal award and a $300 cash prize. Yi-Kai was recognized along with the other winners at the 2013 IIN Symposium on October 10th at the Orrington Hilton in Evanston.
Other recipients of the award include: