News Article
$3,000 is Awarded to Stan Gutionov !
July 2009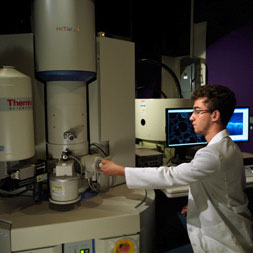 Not only is Stan accepted into the CCNE REU program but wins the Weinberg College Summer 2009 Research Grant to fund his project, "Therapeutics of Alzheimer's Disease: Magnetic Nanostructure Mediated Degradation of AB-Oligomers," under the direction of Professor Dravid.

Congratulations, Stan!